The Inuyama Festival in the spring of 2022 will be held on Saturday, April 2nd and Sunday, April 3rd. But the scale of the Yama cruise will be reduced.

It will be the first time in three years if a float event is held, but this year the purpose is to preserve the festival and pass on the traditional skills, so it will not attract customers as usual. It seems that there are no street stalls. That's a shame, but it's important to avoid the spread of the virus.

Please note that the following contents of this entry is to tell you about the festival in usual year.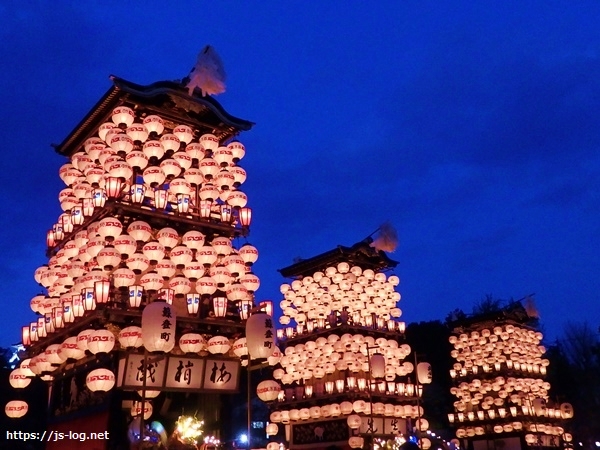 When the winter is over and the cherry blossoms come into bloom, a big event is held in Inuyama, Aichi prefecture.
That's
Inuyama Matsuri (Inuyama Festival).
Very near the national treasure of Inuyama castle, the castle town is filled with festive sounds of Japanese flutes and drums for two days.
The number of visitors is estimated to be around
500,000,
which is comparable to Kishiwada Danjiri Festival in Osaka which is one of the most famous festivals in Japan. And in recent years the number has been increasing more and more.
I just would like to let you know the details about the schedule, highlights, & tips of Inuyama Festival.
Here we go!!
スポンサーリンク
First of all, let's see the digest movie of Inuyama Festival as reference. (2 min 20 sec)
I think you can catch the outline of the festival with this.
Schedule of Inuyama festival in 2022
Every year the Inuyama Festival in spring is held on the first Saturday of April and the following Sunday.
The Inuyama Festival in 2022
will be held on
2 April (Sat) – 3 April (Sun)
(As mentioned at the beginning,the Inuyama Festival will be held but the scale of the Yama cruise will be minimized to prevent the spread of COVID-19.)
The first day is called "Shigaku-sai", and the second day is called "Hongaku-sai". "Sai" means festival in Japanese.
In usual, the period of the festival is overlapped the best season of the cherry blossoms.
When will cherry blossom be in full blooming?
Inuyama is located in Nagoya district.
According to the Japan Meteorological Agency, the average date of flowering and full bloom of sakura in Nagoya area are as follows.
(average of 1981-2010 )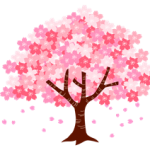 * cherry blossom average date in Nagoya

Flowering day: 26 March
Full bloom day: 3 April
And, this period is a turning point of the season from winter to spring, so it seems that the temperature is unstable.
What temperature in early April?
Again, I checked the data of the Meteorological Agency about the average temperature on 5th April.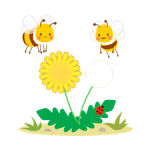 * The average value of the temperature on 5 April in Nagoya

Max of the day:17.8 degree C
Mean of the day:12.3 degree C
Min of the day:7.5 degree C
I think it may be a little bit chilly.
Even if it is warm during the daytime, those who stay there until the evening please pay attention for clothes.
FYI, it was very cold when the festival was held in 2018.
It is up to the weather of the day that the schedule of the festival can be carried out as planed.
The weather will affect not only the schedule but also the operation of YAMA (see Note below), which is a highlight of the festival.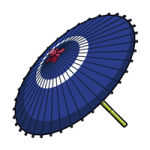 If it rains
In the case of low rainfall there is a possibility that the scale such as the number of floats operated and time would be reduced. Also, it may be operated by covering with vinyl sheets.
If it's so windy, all operations may be canceled unfortunately.
The decision by the festival promoter at the morning will be announced around 8 AM at Inuyama Tourist Information website(
https://inuyama.gr.jp/
).
If access is crowded and it does not connect smoothly, it will be announced also at "Wanmaru's Twitter", so please follow
this link
or try searching with "@wanmaru". (But it may be in Japanese only)
Note
"YAMA"
is a big float passing around the Castle Town during the festival. There are 13 floats in Inuyama Festival.
The parade of floats itself is not so rare in Japanese festival and can be seen all over Japan.
Floats are called in different ways in different region. "HOKO", "DASHI", "DANJIRI" are examples of them and in Inuyama, floats are called "YAMA", and written as
車山
with Kanji character.
I will show you the details about "YAMA" later
スポンサーリンク
Venue
Next, Festival viewing spots.
The Inuyama Festival is a festival of "Haritsuna shrine" that is located at the entrance to the south of the Inuyama Castle. The religious events are done mainly at the open space in front of the shrine.
In the morning of both days a total of 13 YAMAs come gathered in the open space and we can also see "Karakuri" puppet show there, we should not miss it.
Karakuri puppets are mounted on the top of YAMAs. they look like traditional Japanese robots.
The roads of the castle town where each YAMA goes through to the shrine from it's garage are also the main viewing spots.
Good viewing spots are as follows. In the castle town map below, these places are shown in pink circle.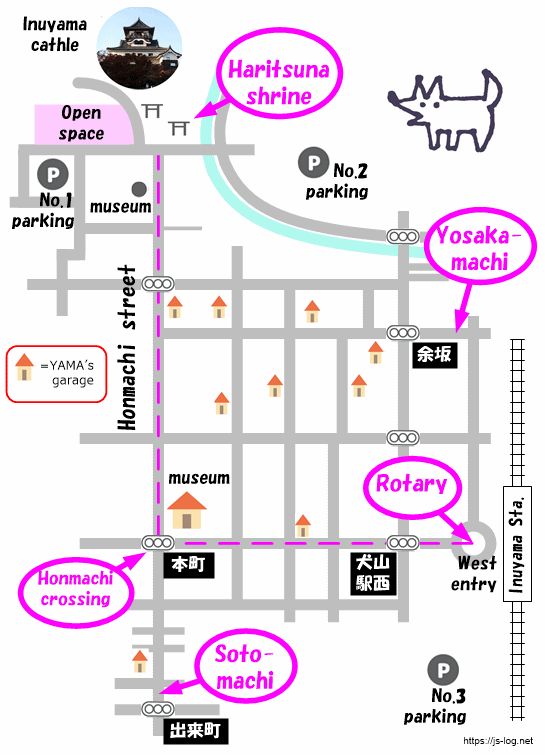 In the castle town map above, the most lively streets during festival are shown with dashed line.
It is the main street from Inuyama station west entrance to Hon-machi crossing and from there to the Inuyama Castle.
This route is about 1 kilometer long and it takes about 15 minutes to walk through without stopping.
But there are plenty of attractive shops there that you may want to drop in or eat in. Furthermore, many street food shops also will be lined up during the festival. So it will takes more time to pass.
In the map, "house" icon indicats the garage of each YAMA in their neighborhood association.
Most garages are built individually for each neighborhood to manage. Exceptionally, four YAMAs are stored together in Donden-kan(museum) near Hon-machi crossing.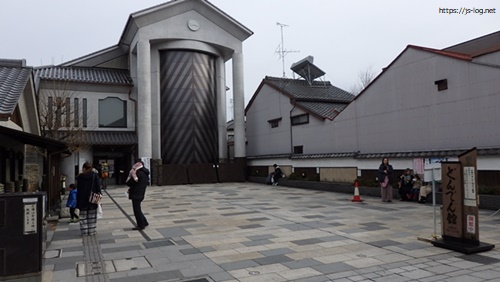 Driving schedule of YAMA
Every year, the timetable is as follows (each event time might be changed depending on the progress situation, so please take it for just reference).
In the morning of both days, 13 floats come together at the open space in front of the Haritsuna Shrine, and they will sequentially act the "Karakuri" puppet show.
After that, on the first day, they are divided into a "Shrine group" and a "Station group", and on the second day, they are divided into "North group" and "South group".
Each group will go to different destination for preparing night event.
TimeTable for the first day
Overview
morning, gathering at

Haritsuna shrine

afternoon, Station group first shows "Karakuri" and goes to

Inuyama station

.
sequentially, Shrine group shows "Karakuri" and stays there
night, litting lanterns and starting night parade from the station or from the shrine
going through the castle town, and returning to each garage
Details
Shrine
group
Station
group
#1

8:00-10:40


13 YAMAs start from the garage and gather up in front of the Haritsuna Shrine
#2

10:55-


Opening Ceremony
#3

13:40-15:10


each YAMA sequentially shows

Karakuri

, and stands by on the spot

12:00-13:30


each YAMA sequentially shows

Karakuri

, and goes to Inuyama station west entrance
#4
Preparation for night parade
#5

Around 18:00


Lantern start to light up
#6

18:45-


Driving started from Haritsuna Shrine

19:00-


Night parade launch ceremony at the Inuyama station
#7

19:35-20:10




DONDEN

at Hon-machi crossing

19:30-20:00




DONDEN

before moving from the Inuyama station
#8

Around 21:45


Return to each garage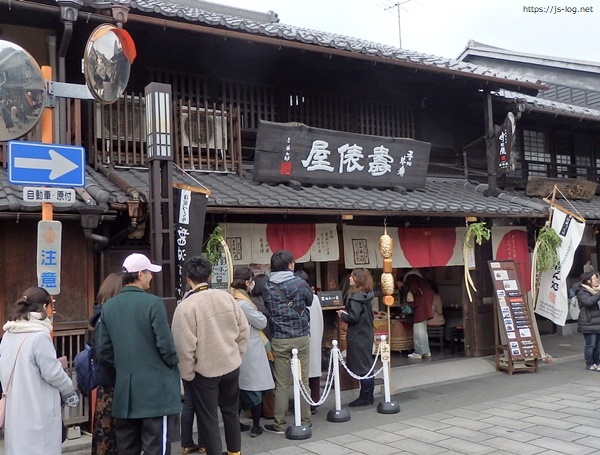 TimeTable for the 2nd day
Overview
morning, gathering at

Haritsuna shrine

religious celemony
each YAMA sequentially shows

Karakuri

, and does

DONDEN

. North group and South group goes to

Yozaka-mach

&

Soto-machi

respectively.
night, litting lanterns and starting the night parade
going through the castle town, and returning to each garage
Details
North
group
South
group
#1

8:00-9:20


13 YAMAs start from the base and gather up in front of the Haritsuna shrine
#2
3 costume parades also come up. religious ceremony at the shrine main hall.
#3

9:50-15:00


Each YAMA sequentially dedicates

Karakuri

role to the shrine, and does

DONDEN

.
#4
going to YoZaka-cho
going to Soto-machi
#5
Preparation for night parade
#6

Around 18:00


Lantern start to light up
#7

18:30-


start moving

18:40-


start moving
#8

19:55-20:05




DONDEN

at the shrine

19:20-19:50




DONDEN

at Hon-machi crossing
#9

Around 21:45


Return to each garage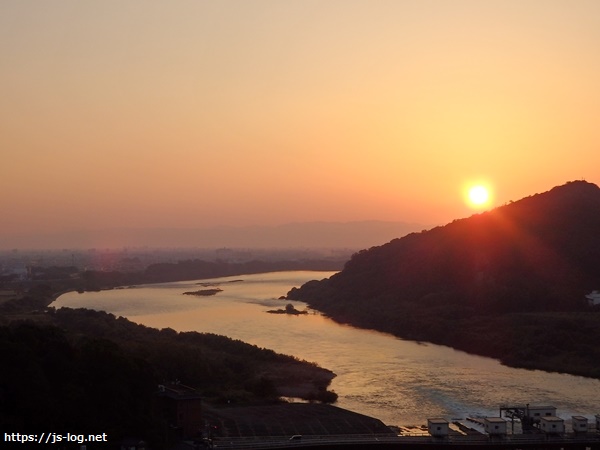 What's "DONDEN"?
DONDEN is derived from "Donden-gaeshi" which means "reverse".
DONDEN refers to a powerfull technique that turns YAMA, and it is one of the highlights of the Inuyama Festival.
The history of Inuyama festival
The Inuyama Festival has a long history of over 380 years, since the Edo era (1635).
Speaking of about 1635, in the history of Japan, it was Edo era of
Tokugawa Iemitsu 3rd general Shogun
. The foundation of the Edo shogunate was about to solidify.
In the world history, it is said that
Galileo Galilei
claimed "Earth is still going around." at around the same time.
Inuyama has prospered greatly as a key point of timber transportation through the Kiso River. The Inuyama Festival is a festival by townsmen who developed with background of such financial strength. Since then, it has been supported over the generations by the bonds of not only the castle town residents but also neighboring areas.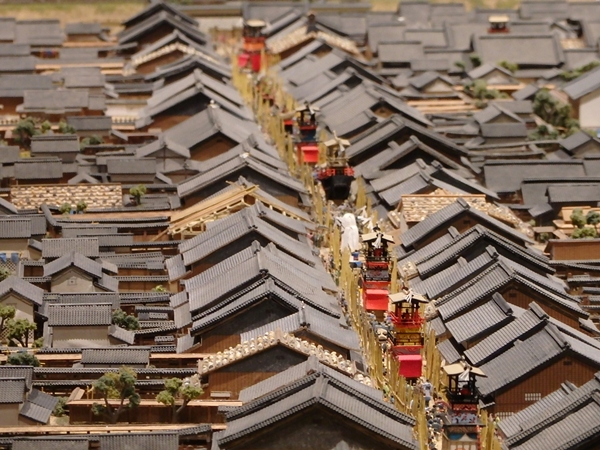 The Inuyama Festival is highly evaluated as a cultual asset.
It is also an important intangible folk cultural asset of Japan, and in 2016, it was also registered as
UNESCO Intangible Cultural Heritage
as one of 33 domestic "float" festival events.
Not only the festival event itself, but also the intangible culture and techniques, customs, and so on that they inherited in their lives are evaluated as worth preserving as a "sustainable culture", I think.
Highlights of the Inuyama Festival
The following four points are highlights of the festival above all.
Point1:


Gorgeous YAMA at daytime (Hiruyama)



Point2:


Fantastic YAMA at night (Yoyama)



Point3:


Powerful movements of YAMA – DONDEN and SHAGIRI



Point4:


Karakuri
Point1: Gorgeous YAMA at daytime (Hiruyama)
Fist of all, the main character of the Inuyama Festival is YAMA. Its gorgeousness is also said to be moving arts and crafts.
Each YAMA has its name. The YAMA in the picture below is "Kan-ei" from Hon-machi area. In 2018, the curtain display has been restored and renewed. Gold thread is used abundantly and it is very gorgeous!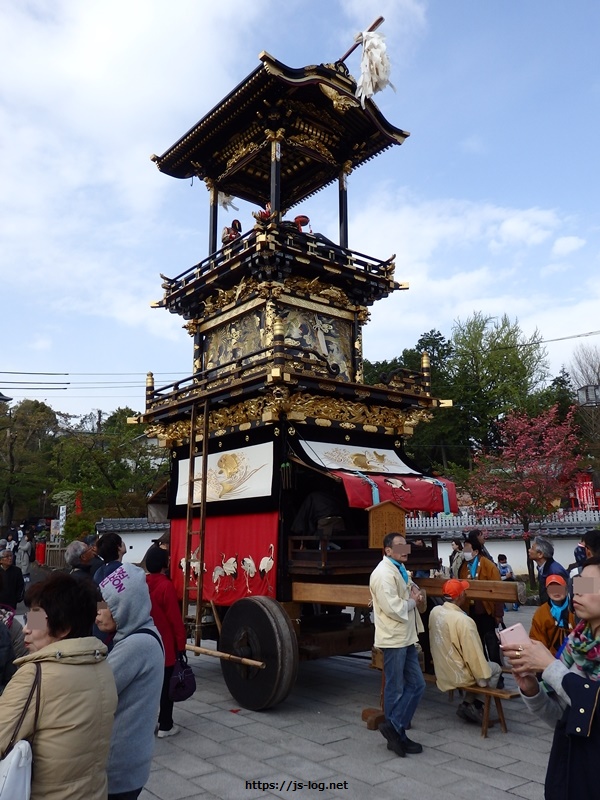 YAMA is giant.
The height is about 8 m. When people ride it weighs 3 to 5 tons. Out of 13, 12 YAMAs have three layer structure and the one is ship form. Each decoration is very unique.
In Japan, it is usually to have utility poles and electric cables in the town.
Although the road is narrow in the center of the Inuyama castle town, since the electric wires are under the ground there, the sight of such a huge floats parade stands out very much.
So we can imagine the scene in the Edo era when there was no utility pole or electric wire.
The structure of YAMA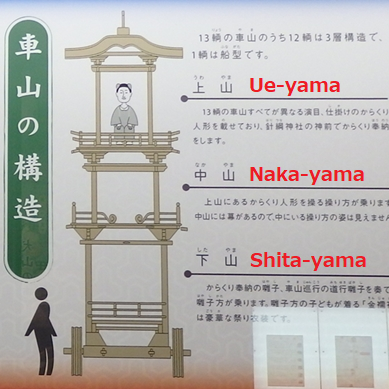 From the top, the three-layer structure is called Ue-yama("Ue" means upper) , Naka-yama("Naka" means middle), and Shita-yama("Shita" means lower).
In Ue-yama, Karakuri puppets are mounted, Naka-yama is a control room of the puppets, and Shita-yama is an Orchestra pit.
Ue-yama has only 4 pillars to support the roof, there is no diagonal brace. (That's why you can see the Karakuri show well from the surroundings.)
So, when doing DONDEN, Ue-yama deforms a little. Especially at DONDEN in the night, lanterns of Ue-yama are too shaking! But don't worry, fire extinguisher is ready on each YAMA.
Also children are doing their best!
The musicians in Shita-yama consist of elder youth who is in charge of the japanese flute and children who are in charge of japanese drum. In addition to the Karakuri program, when YAMAs are cruising, the music played differ depending on the driving situation, when going on a flat road, turning a direction, etc., use properly. I guess they have practiced very well.
In a brave sight of YAMA going, the kimono children wearing(Kin-juban) is gracing the scene. There are various types of kimono with three-dimensional embroidery or with electric decoration glowing at night.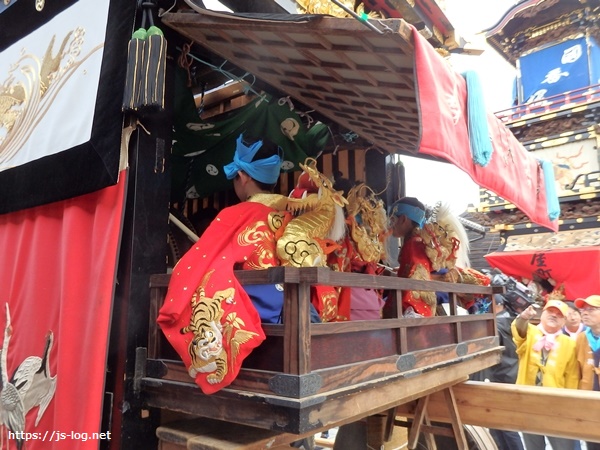 When the children ride on or get down the float, the crews(Teko-shu) are sometimes carrying the children on their shoulders.
The appearance that spread both hands in the crowd is quite prominent. It looks like that they are very good parent and child, but in almost all cases they are not a actual family. They keep their traditional custom that child-musicians should not touch their feet on the ground between home and YAMA. It's quite unique and cool!
Where is the engine of YAMA?
While walking around, small kids draw a rope but the rope is not the one to pull YAMA firmly. And the person behind YAMA does not seem to push so firmly. But the float passes quietly. What's the power source?
There is the answer under the float. Of course it's manpower. The undercar-crews are pushing YAMA powerfully.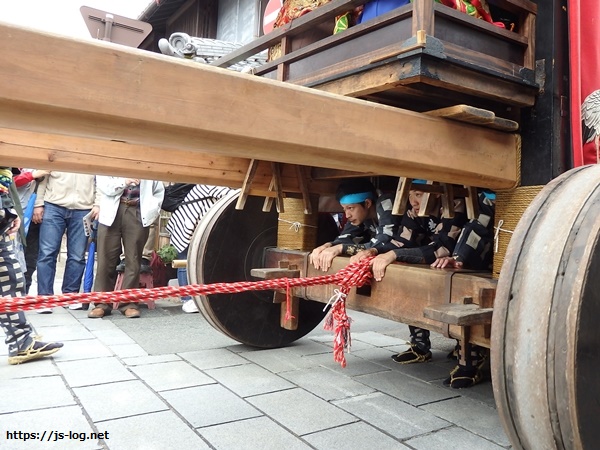 Any nails are not used to build YAMA
YAMA is assembled by a superb carpentering technique, and none of the nails is used. By doing this, they can periodically disassemble (YAMA-Kowashi) and assemble (YAMA-Gumi).
In this way they inherit the technique of dismantling and assembly and check YAMA.
Only one YAMA doesn't have "BONTEN"
Looking carefully at the 13 YAMAs one by one, you can find a YAMA that has no BONTEN(a decoration like white dusters attached to the front and back of the roof). That's YAMA from Shimohon-machi area whose name is "Ohgoushi". Of course, it is not that they have forgotten to attach it, nor it has fallen off.
Although there are various origines of the reason, but in the story I heard from an explanation volunteer of the museum, in the past, people in that area had hostile relations with the shrine in some reason and they refused to attach the BONTENs in order to demonstrate their protest.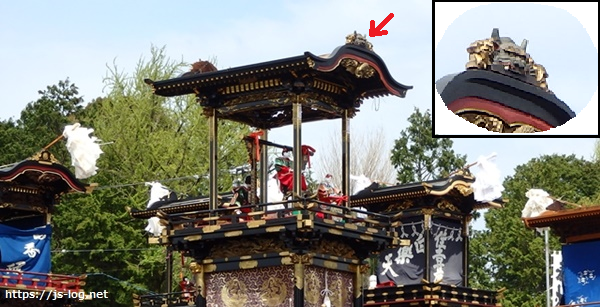 Looking above picture, you'll find a Japanese gargoyle is attached as an amulet in place of BONTEN.
As it's a story hundreds of years ago, surely no longer a fight but a routine… anyway, something interesting.
Pont2:Fantastic YAMA at night (Yoyama)
The picture below is taken in front of the Nguyen Shrine around 18:45 before the sky gets dark deeply.
If you're going to take pictures of the night YAMA clearly, it is needless to say that the flash is inappropriate. don't miss to prepare for the night mode shooting method of your digital camera or smartphone!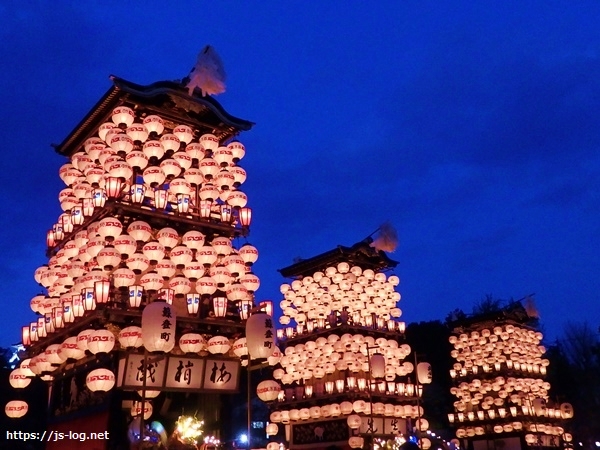 Dream collaboration with lots of lanterns and night cherry blossoms
In the evening, each YAMA is dressed up and innumerable lanterns are lit.
Its appearance with the night cherry blossoms as background is just fantastic.
All three layers are covered with full of lanterns, and its number 365. It is said that it represents one year.
As they are real candles but not electric decorations, the flames will flicker. It's very beautifull.
"Light YAMA" moves
And the Light YAMA goes quietly, and at key points you can see DONDEN or SHAGIRI even at night. At that time, the lanterns swayed greatly and looked like huge creatures. You may look worried about if it gets burning or not.
It seems that there is a possibility of a fire in the worst case, fire extinguishers are always ready in YAMA to prepare for any chance.
Point3: Powerful movements of YAMA : DONDEN and SHAGIRI
When YAMAs are towed, a special technique called "DONDEN" and "SHAGIRI" will be done out in order to change direction in the narrow castle town.
"DONDEN"
It is the movement that a pair of wheels on one side of YAMA is lifted up by crew's man-force and pivot 90 or 180 degrees with the opposite side pair of wheels as an axis with keeping Wheelie mode.
DONDEN is carried out when each YAMA is getting back after Karakuri performance at the Haritsuna-shrine. The highlight is not only the rotation but also how long distance they can lift while keeping Wheelie mode.
DONDEN by Naguri-cho team (3 min 05 sec)
"SHAGIRI"
Keeping all the wheels on the ground, dragging forcefully to change direction. This is "SHAGIRI". Kanji-character 車切り means "Wheel cutter".
As well as DONDEN is like "Wheelie", SHAGIRI is like "drift".
SHAGIRI by Renya-cho team (1 min 28 sec)
Putting weight on and pushing it all at once with a shout. It's like a scrum of rugby.
Part of the castle town is paved with cobblestone, and when SHAGIRI is done there, friction between stone on the road and iron wrapped around the wheel makes a sound of "Gagagaga"(onomatopoeia).
It is easy to slide on the stone and it's not proper to push too much. The sound of "Gagagaga" creates a feeling of tension.
And as soon as the direction is determined, they will go ahead quietly in a narrow alley as if nothing had happened.
Timetable of DONDEN
Let's review the schedule of DONDEN.
* the first day
 19:30~20:00 DONDEN at the rotary of Inuyama Sta.
 19:35~20:10 DONDEN at Hon-machi crossing
* the second day
 10:20~15:00 DONDEN at Haritsuna shrine after Karakuri performance
 19:20~19:50 DONDEN at Hon-machi crossing
 19:55~20:05 DONDEN at Haritsuna shrine
As for SHAGIRI, there is no particular schedule, and it will be done from time to time as necessary. Because there is no steering wheel on YAMA.
Point4: KARAKURI
For two days, the 13 YAMAs will gather at the open space in front of Haritsuna shrine, and act Karakuri performance (about 15 minutes each) sequentially. Karakuri is dedicated at the main hall of the shrine at the main festival on the second day, whereas on the first day, it will be shown toward the audience.
It seems easier for the audience to watch on the first day.
Karakuri performance is also shown at key points in the castle town.
There is a timetable for the shows in front of the shrine.
* the first day
 12:00~15:10 After gathering, showing at the each position.
* the second day
 9:50~14:30 showing in front of the shrine before DONDEN
When I went there it was be very crowded, but it could watch the show easier than I thought because the Karakuri stage was in a high position.
If you are at too far position, the doll is not so big, so it may be hard to watch. If you would like to see the details, it may be good to have an
opera glass or binoculars
.
Personally speaking, I would like to watch with the naked eyes since I want to feel the surrounding atmosphere also.
Karakuri by each neighberhood association
The performance of the Karakuri puppet of Inuyama festival has been traditioned since Edo era. All of the 13 YAMAs mounts different puppets and its movement is unique.
It is not enough if you think that it is just a puppet. It is full of super puppet plays like giant swing or handstand. The puppet designs and manipulation techniques are truly impressive.
Movie of the Karakuri of Jinai-cho (5 min 36 sec)
Below list is a summary of name of YAMA and Karakuri from each area.
Even in the position where it is difficult to watch the show, if you know the outline of the program, you would recognize easier the scene what you see.
The order of the table is the same as of dedication of Karakuri at the second day.
#

area name

YAMA name

point of performance

1

枝町
(Eda-machi)
遊漁神
(Yuugyo-shin)
Yebisu-sama is fishing. After several failures, he finally catches a big one. He's dancing with a child. He put the fish in the basket at last.

2

魚屋町
(Uoya-cho)
眞先
(Massaki)
"walking through irregular piles of different heights" like a robot. The audience will cheer to each step. At the end puppet jumped to the banderole and exited. It's a brilliant separation technique.


3

下本町
(Shimohon-machi)
應合子
(Ohgoushi)
Giant swing on a bar is a highlight.

4

中本町
(Nakahon-machi)
西王母
(Seioubo)
Puppet jumps from branch to branch. "Aya Watari" that is a kind of off-wire technique is a highlight.

5

熊野町
(Kumano-cho)
住吉臺
(Sumiyoshidai)
It expresses "Wisdom Q & A between a famous poet Hakurakuten and an old fisherman." The quick change of the pippet using the technique of Japanese Origami is a highlight.

6

新町
(shin-machi)
浦嶌
(Urashima)
It's the only one of a ship form.
It expresses a Japanese famous fairy tale of "Urashima Taro". The last scene that smoke comes out and Taro turns into an old man as soon as he opens the box is a highlight.

7

本町
(Hon-machi)
咸英
(Kan-ei)
Three puppets dance happily. A off-wire action of clapping a drum with rotating on the table is a highlight. The gorgeous artistic costumes of three puppets are also remarkable.

8

練屋町
(Neriya-cho)
國香欄
(Kokkouran)
When a peony flower opens, a lion head comes out from inside and dances. And, the surrounding puppets also dance with shaking their heads. At last, the lion head gets back in the flower, the puppet returns the flower to the flower pot. It is a kind of off-wire action.

9

鍛冶屋町
(Kajiya-cho)
壽老臺
(Jurodai)
Puppet comes out from the box and dances. The face of another puppet will become a lion and dance hard together.

10

名栗町
(Naguri-cho)
綘英
(Hou-ei)
Impressive solo flute sound is attractive . Plum petal flutters and falls for some times.

11

寺内町
(Jinai-cho)
老松
(Roushou)
It expresses the myth of Japan's birth. Highly sensitive and smooth puppet movement is the highlight. The final quick transformation to the Torii and the Shrine is wonderful!

12

余坂町
(Yozaka-cho)
寳袋
(Hotei)
It is an wellcome performance by the two Gods of good luck(Daikoku and Yebisu). When Daikoku swings his hammer, Yebisu who got on the treasure ship appears from the treasure bag. And dance, dance, and dance. Finally, how quickly it will be restored the treasure bag is a highlight.

13

外町/蘇登町
(Soto-machi)
梅梢戯
(Baishogi)
This is the last performance of the festival. Two big and small puppets are playing under the plum. Striking the drum, handstand, and falling on its butt. It is an heartwarming performance suitable for spring.
There is quite a lot of variation, right?
If you think to chase only your favorite YAMAs, the following "YAMA navigation service" would become a helpful tool.
スポンサーリンク
* * * *
Next, I have summarized some tips that might be useful when you visit Inuyama at a festival.
Please check it out!
YAMA navigation service
Each of 13 YAMAs has its own characteristics and is unique. If you are a big fun of specific YAMAs, don't you want to search the YAMA's position?
It's a good news for such people.
"YAMA navigation" which Inuyama festival preservation society operates will be useful.
GPS is attached to each YAMA, and it is a mechanism to deliver in real time on the web. Although it is a traditional festival, hi-tech is also well adopted.
(note: Unfortunately, this navigation is out of service now)
Free Wi-Fi service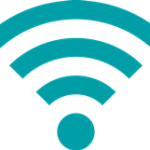 In Inuyama castle town, you can use free wireless LAN service :
.Inuyama_Free_WiFi
It is a public service by Inuyama city.
Wi-Fi equipment is installed in each of the following facilities.
Inuyama Tourist Information Office(inside Inuyama sta.)
Former Horibe family's house
Donden-kan
Former Isobe family's house
Inuyama Castle Town Tourist Information Office
Nakamoto-cho Pocket Park
Inuyama City Welfare Center 
Castle and Town museum 
Karakuri Exhibition Hall
Inuyama Castle entrance gate 
Yufuyu-tei
For inquiries please contact here!
Tourist information offices in Inuyama are substantial. If there is something you do not understand, let 's talk to "Pros about Inuyama"!
* Inuyama Tourist Information Office
Aichi Prefecture Inuyama-city O-aza Inuyama aza Fujimi-cho 14
Telephone: 0568-61-6000
Opening hours: 9: 00-17: 00
Note: It is located in Meitetsu Inuyama station .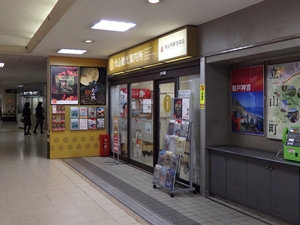 * Inuyama Castle Tour Information Office
Aichi Prefecture Inuyama-city Inuyama Kitakkoken 12
Opening hours: 9: 00-17: 00
Note: It is close to the first parking lot at the foot of Inuyama Castle. On the old map it might be located
near the gymnasium, but now this office is in Inuyama Shrine to relocate the gymnasium. It may be a bit confusing because the office does not face the road. There are some coin lockers.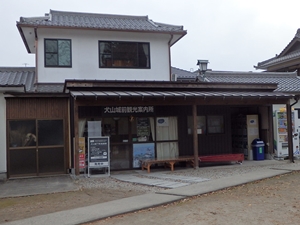 * Inuyama Castle Town Tourist Information Office (Closed)
This is closed as of March 31, 2018.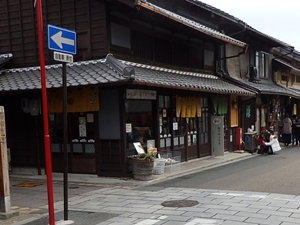 * Inuyama International Tourism Center
Aichi Prefecture Inuyama-city Matsumoto-cho 4-21 Floyd
Tel: 0568-61-2825
Note: It is located a little away from the center of castle town. Here is the stuffs in charge of the media and officials of travel agencies.
Official information
The official information of 2019 Inuyama Festival can be get from here.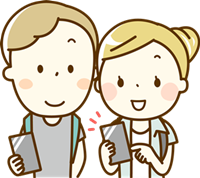 The research of this post is basically based on previous information.
Detailed and newly information on the festival of the year will be released on
the homepage of Inuyama Tourist Information
around early March. (This page has translation function)
Please check this!
Access to Inuyama Castle Towm
by train
Meitetsu line is used instead of JR for Inuyama Castle Town.
The nearest station is
"Inuyama station"
. We should go out to the
West entrance
for the Inuyama Castle or the Castle Town.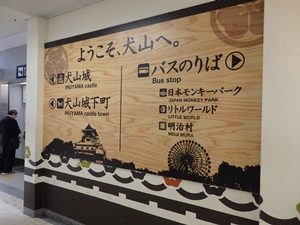 Alternatively, you can get off at
"Inuyama Yuen Station"
and take a walk along the stunning cherry blossoms of the boardwalk along the Kiso River and head towards the castle.
Oh yeah, at the promenade along this Kiso River, morning market is held every Sunday morning from 6:30 to 8:00 . It seems that it will be carried out as usual on the day of the second festival day. It is a little early in the morning, but how about having communication with local people?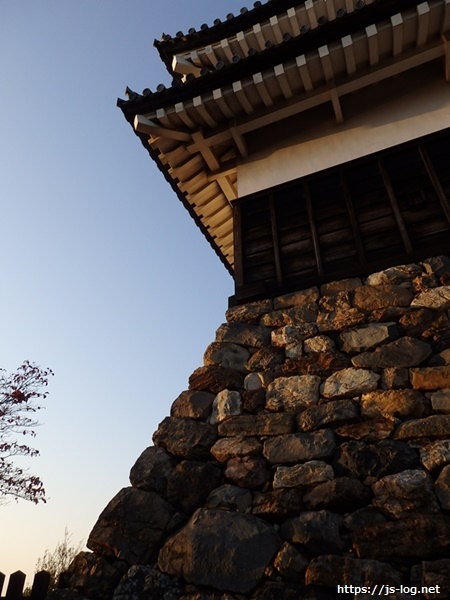 by car
Required Time
With "official" information, the time required from each of the following ICs is listed about 25 minutes. But this is in normal condition. we should think that it will take more during the festival.
Komaki IC (Meishin highway)
Komaki-Kita IC (Nagoya highway)
Komaki-Higasi IC (Chuo highway)
Gifu-Kakamigahara IC (Tokai-Hokuriku highway)
Parking Lot
There are three main parking lots in the castle town.
Inuyama Castle 1st Parking Lot (Castle Parking Lot) 1800yen/day
Inuyama Castle 2nd Parking Lot (Uchida Bosai park) 300yen/hour, 1,800yen/day
Inuyama Castle 3rd Parking Lot (next to city office) 200yen/hour, no daily charge
The 1st parking lot is the nearest to Inuyama castle town and it is very convenient, but it will be filled fully in the early morning. Please note the 1-day charge has been updated since 2018.
The 2nd parking lot was just made in March 2018, so it is relatively not widely known.
The 3rd parking lot is relatively away from the castle town.Because there is no daily charge setting, it will be quite expensive if you stop for a long time.
In addition, parking lot for the worshipers of Naritasan and green spaces along the Kiso River are temporarily released during the festival period.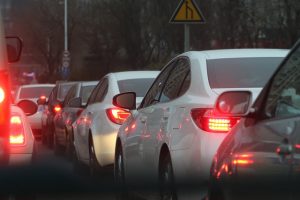 However!
Since traffic jam is expected during the festival period, using public transportation is recommended.
Have a nice trip!!
---
スポンサーリンク

---